The Top Instagram Updates You Need to Know: 2023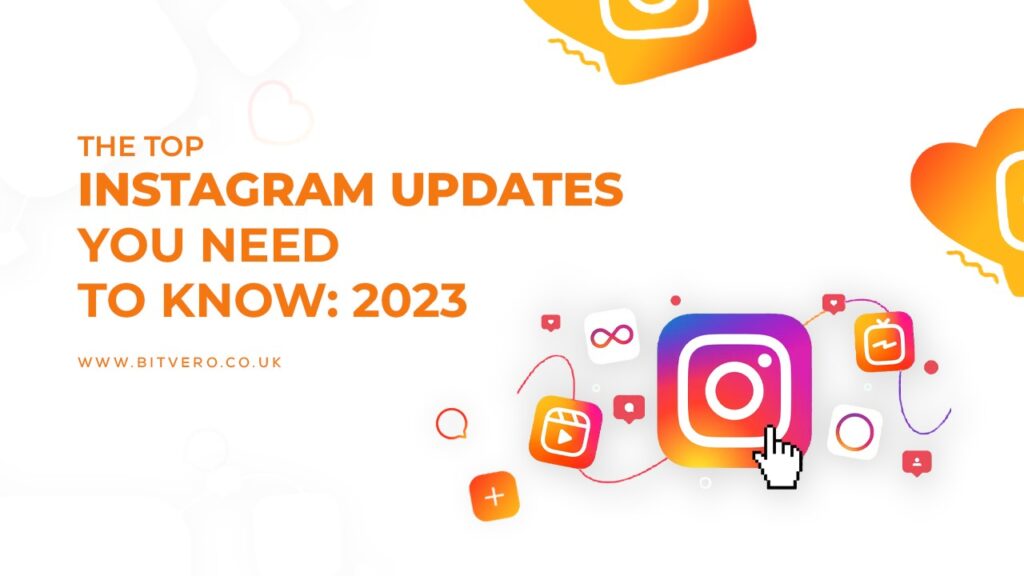 It's been more than a decade since Instagram was launched, and thenceforth, it has been continually evolving with amazing features that never fail to excite us.
From being just a stunning photo-sharing platform to providing the ability to make a reel to reach a wider audience, Instagram is continuously providing better opportunities to build brand awareness and win your digital marketing game.
It has evolved so much that it now provides content purely based on your interest.  Whether you're a business owner, content creator, or casual user, there's something for everyone on this popular social media platform.
If you use Instagram to promote your brand, understanding and utilising the latest Instagram updates becomes important. This article will share the best Instagram features you must include in your social media marketing strategy.
Top Instagram Updates 2023
Here are the new Instagram update features for 2023.
Quite Mode to Protect Your Peace of Mind
While using social media is fun and stress relieving, it can also be overwhelming.
Considering this, Instagram has rolled out the "Quite Mode feature".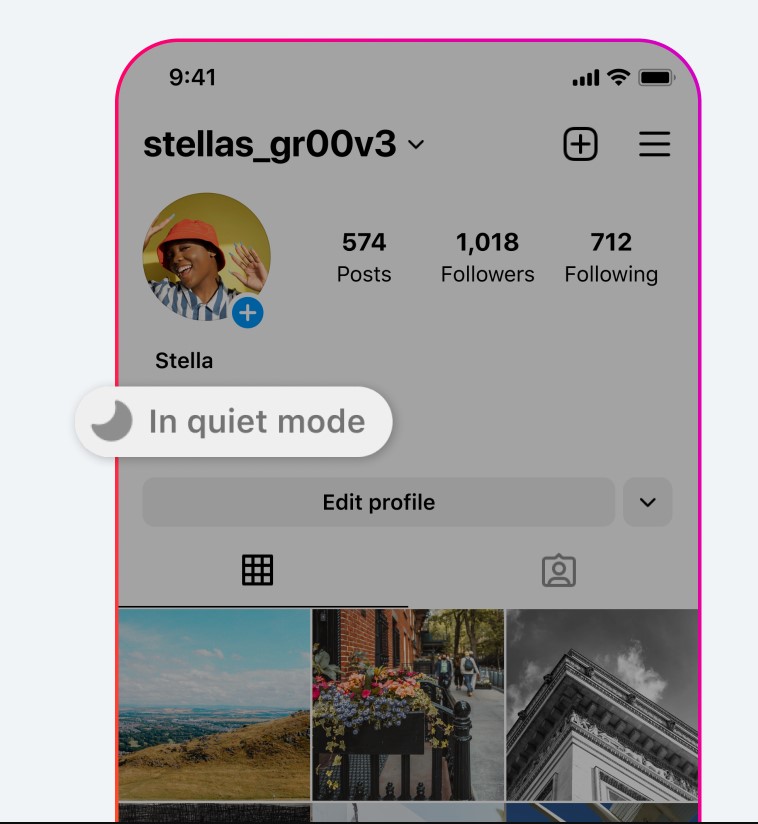 The features allow users to take a break by muting notifications for a certain period. When you turn on the Quite Mode, the following changes will be made to your account.
You will no longer receive notifications when you activate Quiet Mode.
Your profile activity will change to Quite Mode, informing people that you cannot reply to their messages.
Also, Instagram will send an auto-reply if someone DMs you.
How to Turn the Quite Mode on?
You can do it by following the below simple steps.
Go to your account's Settings.
Click on the Notification
Here, you will see the Quite Mode Turned this on, and you are done!
Multiple Links in the bio
When earlier users were confined to adding a single link to their bio, Instagram has now exceeded this limit.
The new feature of Instagram allows you to add more than one link in your bio.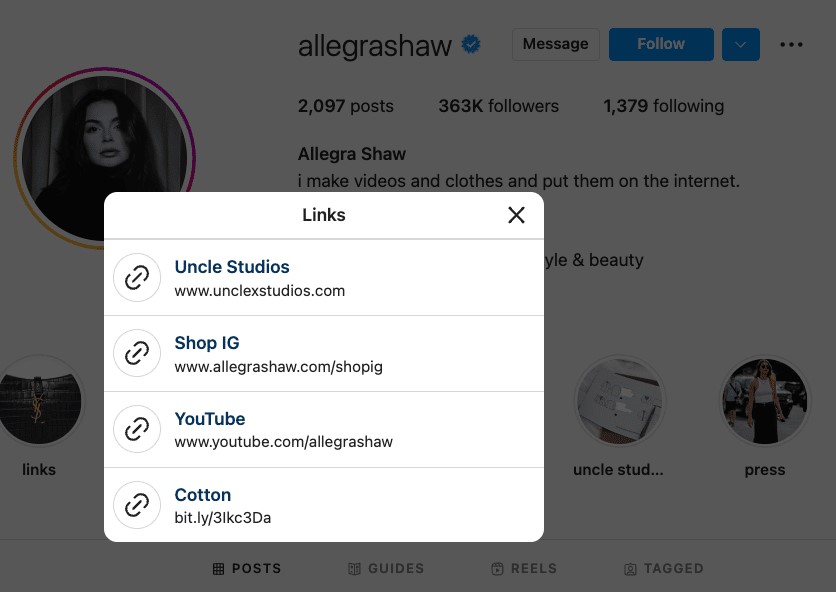 To use the feature, tap on the Edit Profile Option. Now go to the link section and click "Add External Link".  Here, you can add a new link and reorder various links by dragging and dropping.
No more suggested Posts with Certain Words
Previously, Instagram had allowed users to hide comments or messages containing certain offensive or scam words. Now it has expanded this feature to suggested posts as well.
The feature lets you inform Instagram's Algorithm that you are not interested in seeing a post with some chosen words, phrases, hashtags and even emojis.
For example, if you do not want to see posts related to politics, you can instruct Instagram not to show you any posts that contain the word "politics" or other related terms.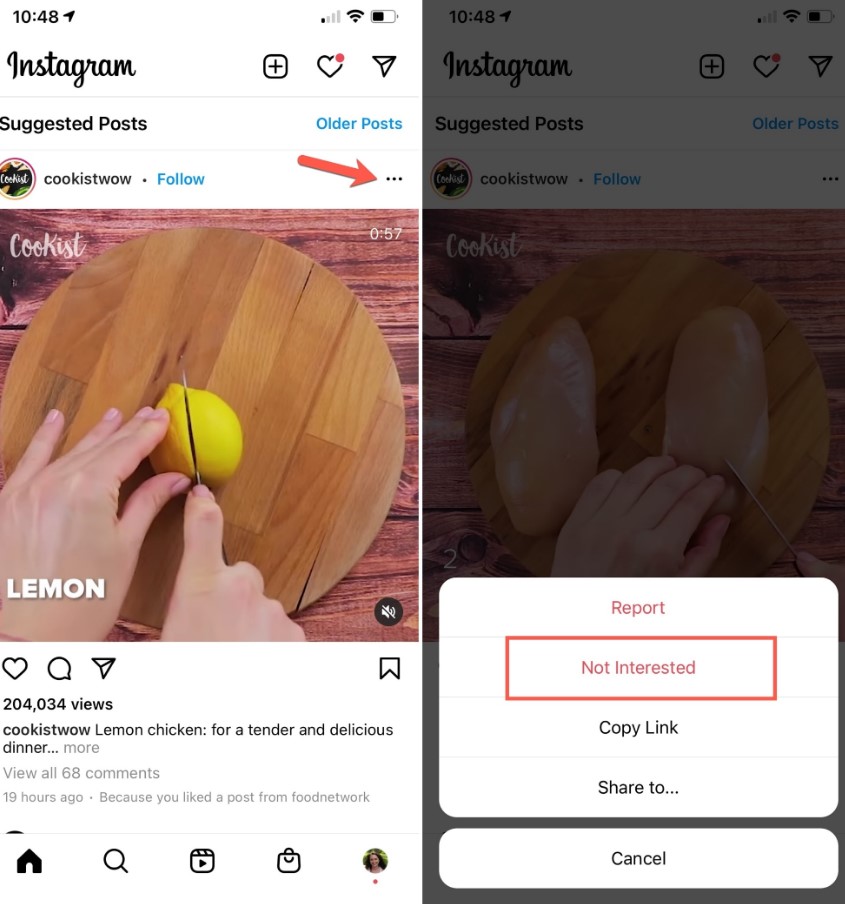 You can hide such recommended posts by following the below steps-
Open the suggested post you do not like.
Click on that three dots icon visible in the left corner.
Click the Not Interested option, then tap Don't suggest posts with certain words.
A section will open here type the words, phrases, or emojis you don't want to see and hit the done
Share Updates via Instagram broadcast Channel
Instagram has rolled out a chat feature that allows creators to share news and updates regarding their upcoming content directly with their followers.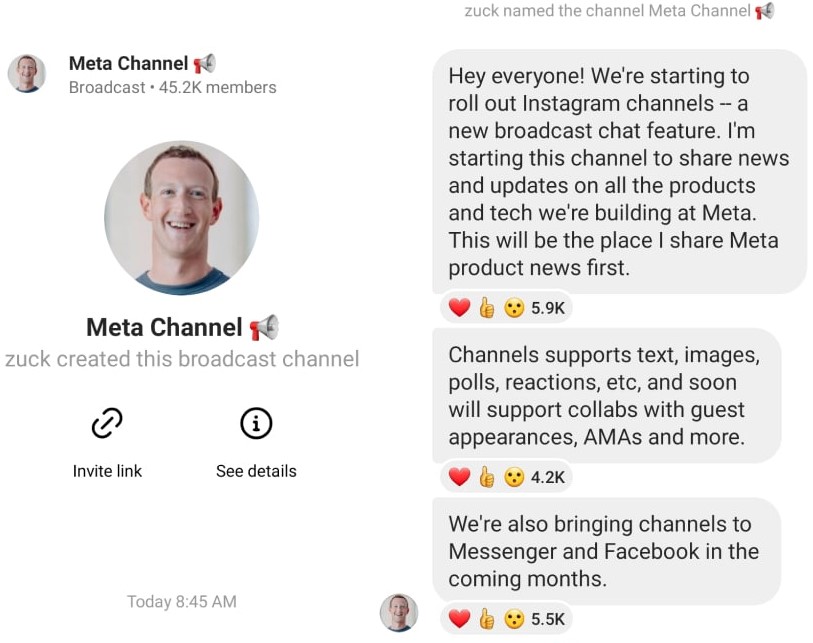 As a Creator, you can use this to send text messages, voice messages, photos, videos, etc. While your followers cannot reply to your message, they can read, react, and vote in polls.
How to create Broadcast Channel?
Open the Instagram app on your phone.
Then tap on the DM icon in the top right of the feed.
Tap on edit in the top right.
Now tap on Create broadcast
Give your broadcast channel a name.
Finally, hit the Create broadcast channel option.
Set a Dynamic Profile Picture
The dynamic profile picture lets users set both an image and an avatar as their profile picture.
You can use your image as the main profile picture and set your avatar on the flip side of the profile picture. The profile picture will automatically flip over to your avatar when people visit your profile.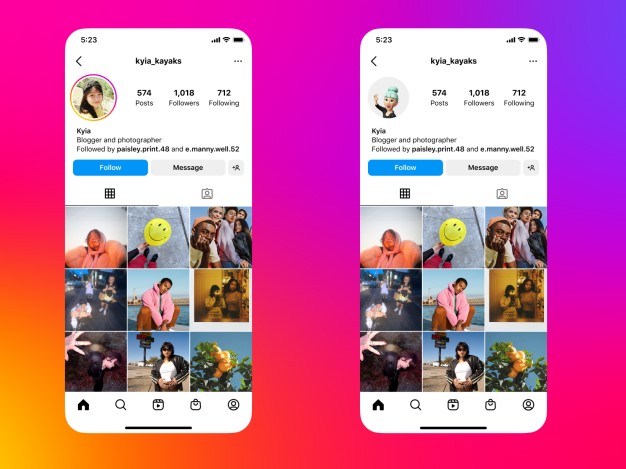 You can set the avatar as your profile picture with the following simple steps.
Open the Instagram app.
Tap on the profile icon.
Click on the edit profile picture.
Create an avatar and set it to your profile.
Profile Pictures can now be enlarged
Previously, your Instagram display picture used to be visible to people in a very small size. However, with the new update, users can now see a larger version of your profile picture with just a tap.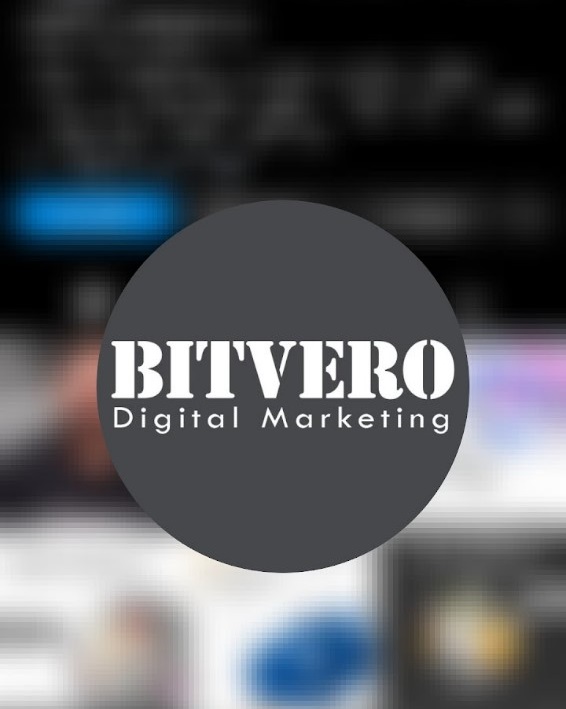 This means that anyone can get a closer look at your photo, which may concern you if you are hesitant to share personal images online.
Comment with a GIF on Instagram
This new feature of Instagram allows you to post a GIF in the comment section of a post. Previously, the platform only allowed users to post GIF stickers to stories or to reply to Instagram Stories.
Something similar is being introduced to the comment section.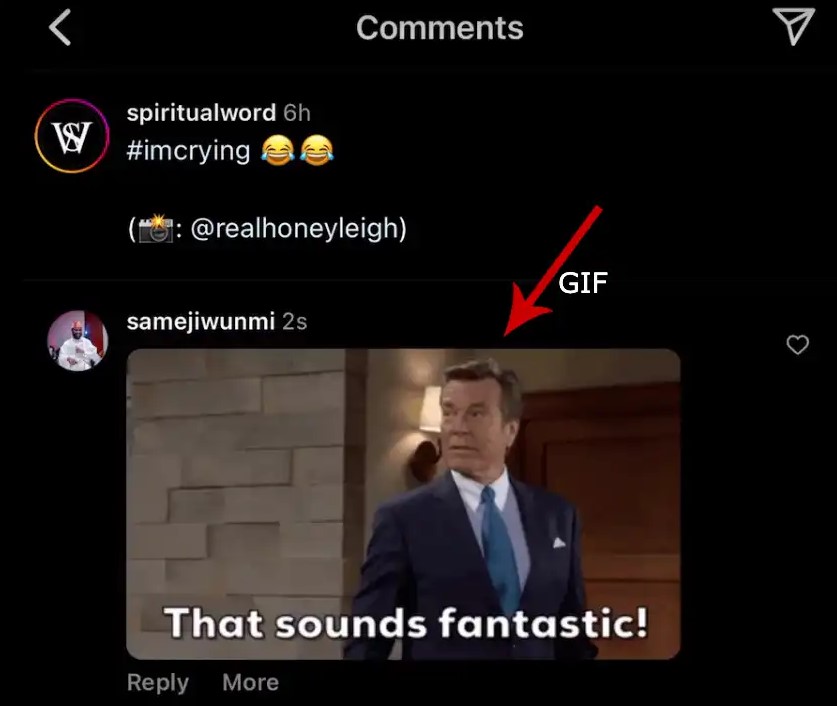 This new feature relies on Giphy's extensive catalogue of GIFs. It was initially rolled out only for certain iOS users, but Android users can now comment with GIFs on posts.
To post a GIF in the comment section, you need to-
Tap the comment button under an Instagram post.
In the text box, you will see a GIF button; click on that.
Select or search for a GIF from the app's extensive library and click on post.
If you are unable to see the GIF button in the comment box, do not worry, as Instagram is currently rolling out this feature, and it will take time to be available to all users.
Creators to get monetary support using virtual gifts
In 2023, Meta, the parent company of social media giant Facebook, announced that Instagram would allow more creators in the US to earn money from their followers. The update expands on a test that began in November 2021, allowing followers to show their love to creators through direct monetary support via virtual gifts known as "Stars."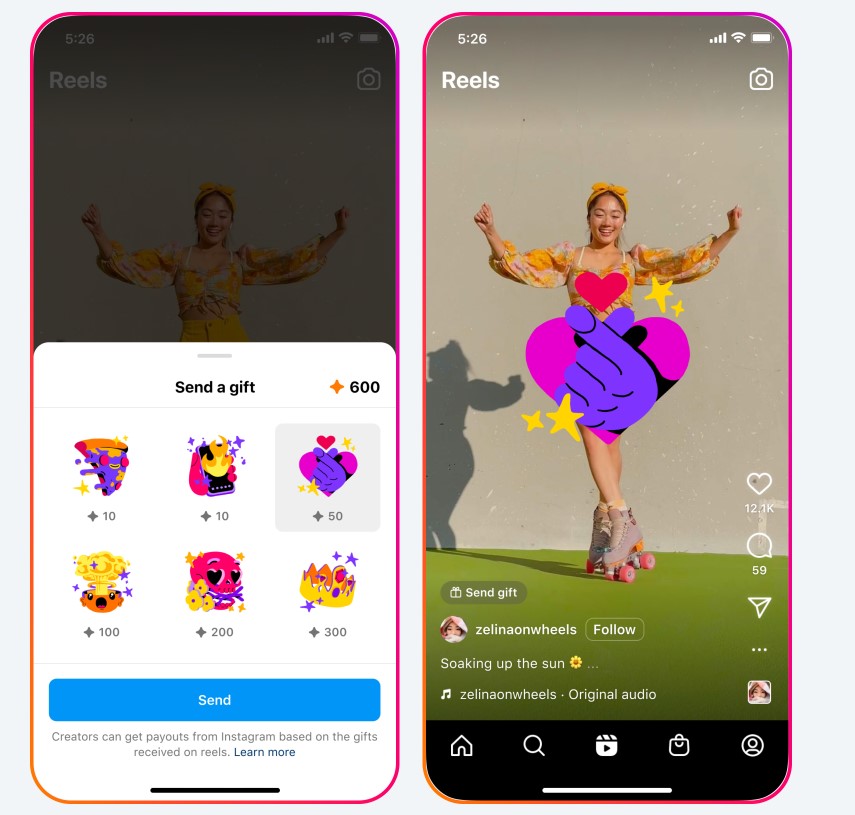 With the gifts feature, creators can earn money from their audience.  The followers will purchase virtual gifts within the Instagram app and send them to creators on their reels.
Instagram will then provide you with a revenue share from your Reels that received gifts on a monthly basis.
Creators can access their Professional Dashboard on Instagram to see if they are eligible for this feature.
Share a Song in Notes
Mark Zuckerberg recently announced on his Meta Broadcast channel that Instagram users can now share a song in Notes. Also, people can add songs to Photo Carousels that were not allowed earlier.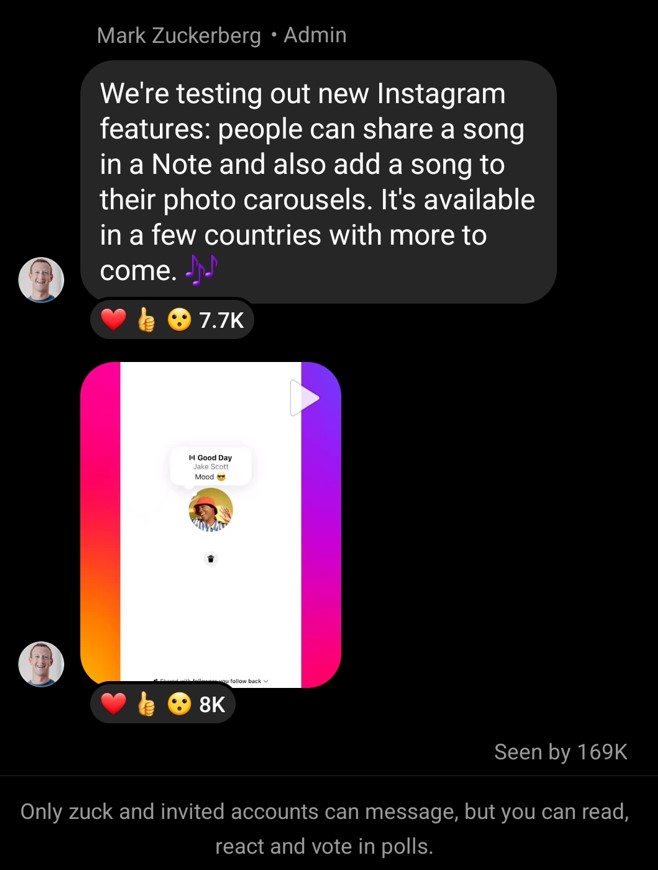 Currently, the feature is available in a few countries and will be introduced soon in others once it has been successfully tested.
Final Note
Instagram is the best platform to promote your business, with over two billion monthly users.  However, it is only possible when you utilise all its features effectively. Instagram is continuously evolving with its new updates and features. Thus, to achieve success on Instagram, it is important to keep yourself updated with the new features of Instagram.
If you want to market your brand on Instagram, you can contact Bitvero.  We are an experienced social marketing agency helping brands build awareness and drive success for over 10 years. Check out our social media marketing packages and reach out to us.
---