Google Releases Its October 2023 Spam Update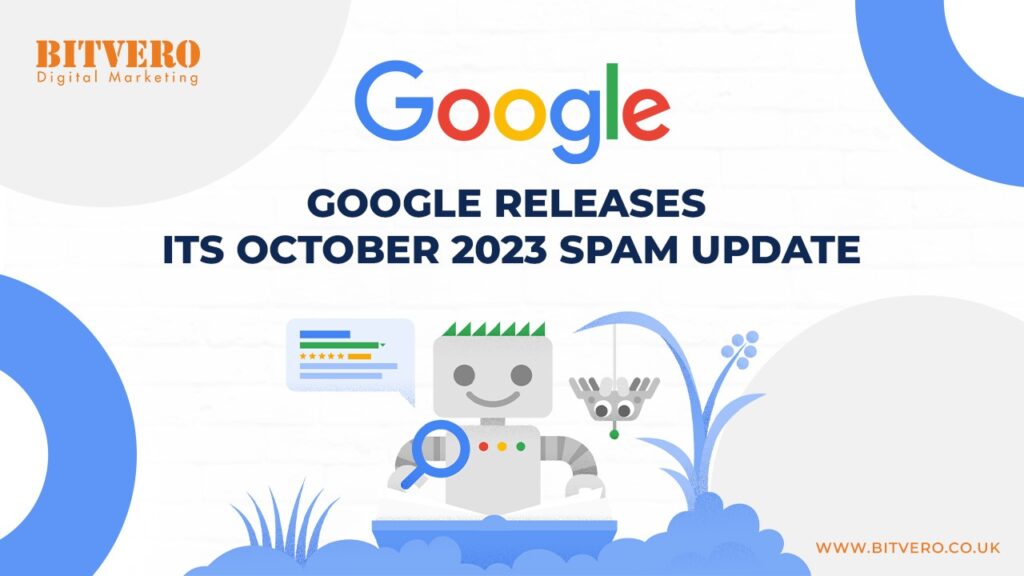 Google finally finished rolling out its new spam update it had been working on for a long. In early October, Google released a blog post informing people that it is in the process of introducing something like that.
According to the post, many of the community members of Google reported the spammy actions by various website owners intending to manipulate SEO rankings, especially in native languages.
Taking this seriously, Google updated its spam detection system for various types of spam, including cloaking, hacked, auto-generated, and scraped spam.
On October 20, Google completed the task of updating and issuing new guidelines for the public.
How Google Detects Spam?
Google has its own spam detection system, which it named as SpamBrain.  It uses AI technology to detect spam or low-quality and penalise the same.
It was developed by Google in 2018, and by 2021, Google claims, it detected 200 times more spam sites.
Google updates SpamBrain periodically to fight against bad SEO tactics; the October spam update is one of them.
What is considered Spam, according to Google?
Inserting hidden text or link that search engine bot can access but is invisible to users.
Publishing quick AI-generated content with no human efforts added to it.
Scraping content and using it as copy-paste without adding further value to it.
Flooding pages with so many ads.
Using keywords stuffing technique to manipulate rankings in SERPs
Inserting paid inbound or outbound backlinks.
Creating sites with misleading functionality, like claiming a service or coupon but diverting users to deceptive ads
Maliciously redirecting users to a web page whose content is significantly different from that shown to search engines.
Using cloaking tactics to mislead search engines
Thin affiliate pages containing copied descriptions and reviews from the merchant.
"Doorway" pages and other attempts to trick search engines.
What if the update impacts your website?
Google says after the update, websites may experience their ranking going down on search engine pages. However, that is only when you are somewhere not complying with the policies of the new update, whether intentionally or unintentionally.
If you have no idea at what point your website lacks or why it is losing ranking in SERPs, Google suggests reviewing the spam policies to improve and make changes to your SEO strategy accordingly.
 Way Forward
Google says apart from detection through automation, Google also manually checks websites to find out if there is any spam.
Even Google offers a spam report form for users to inform the search engine if a web page contains spam content or shows spammy behaviour.
So, in that case, the best way for website owners is to use ethical SEO practices, especially with respect to content.
That means you should focus your web content on being original and high-quality.
Even if you use AI-generated content, just add value to your efforts to it.
Google has earlier, and also after the use of generative AI became common, issued guidelines on which type of content can't rank on Google.
Google says it does mind if people use AI content, but what matters is the content indicates the EEAT qualities.
Hope you are familiar with EEAT qualities but still have no idea what it is all about; our article "Will Google Penalize AI Content: What is EEAT in Google's Algorithm?" can help you.
---