Budget-Friendly Web Design: How Our Payment Model Benefits Startups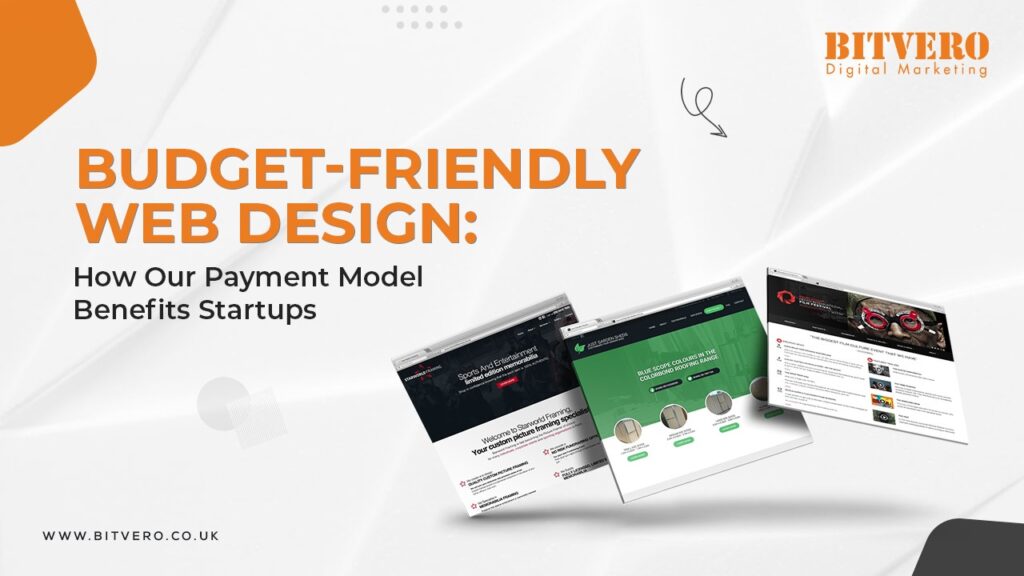 Online presence is the need of the hour!
As everything is going online- be it customers, businesses, or information – having an online presence has not been a mere option anymore; rather, it has become imperative.
The word "online" has turned out to be an opportunity!
An opportunity to build credibility, gain trust, attract customers, boost sales and ultimately achieve success!
Of course, there are several options available, including a website design to achieve all these opportunities.
Website plays an important role in establishing a company's identity and building credibility, especially when you are a startup business with no familiarity among people.
As a startup, the website helps you introduce your company's existence to online users, who can be your future customers.
Moreover, web design for startups acts like a window to enticing views into your products or services, providing them the attention and value they deserve.
It also acts like a platform over the internet to compete with competitors and potentially emerge as one of the strongest brands in the respective niche.
However, with all these benefits, there are some challenges as well.
As businesses that are in the initial phase usually have low budgets due to the allocation of funds for diverse expenses, they usually neglect the importance of a website.
In this scenario, startups usually consider two approaches – whether to have no website at all or compromise on its quality by going for a DIY website design.
However, there is a third and a cost-effective approach as well. The Bitvero Approach.
We have designed a new pricing model to ensure that you get not only a professional website design but also a low-cost website design.
In this, you do only get website design at an affordable price but also get a money-back guarantee and monthly direct debit option.
Let's understand how exactly the new package can help startups to have a budget-friendly website.
Our Innovative Payment Model
Let's see how a new payment model can help startups get a low-cost website design.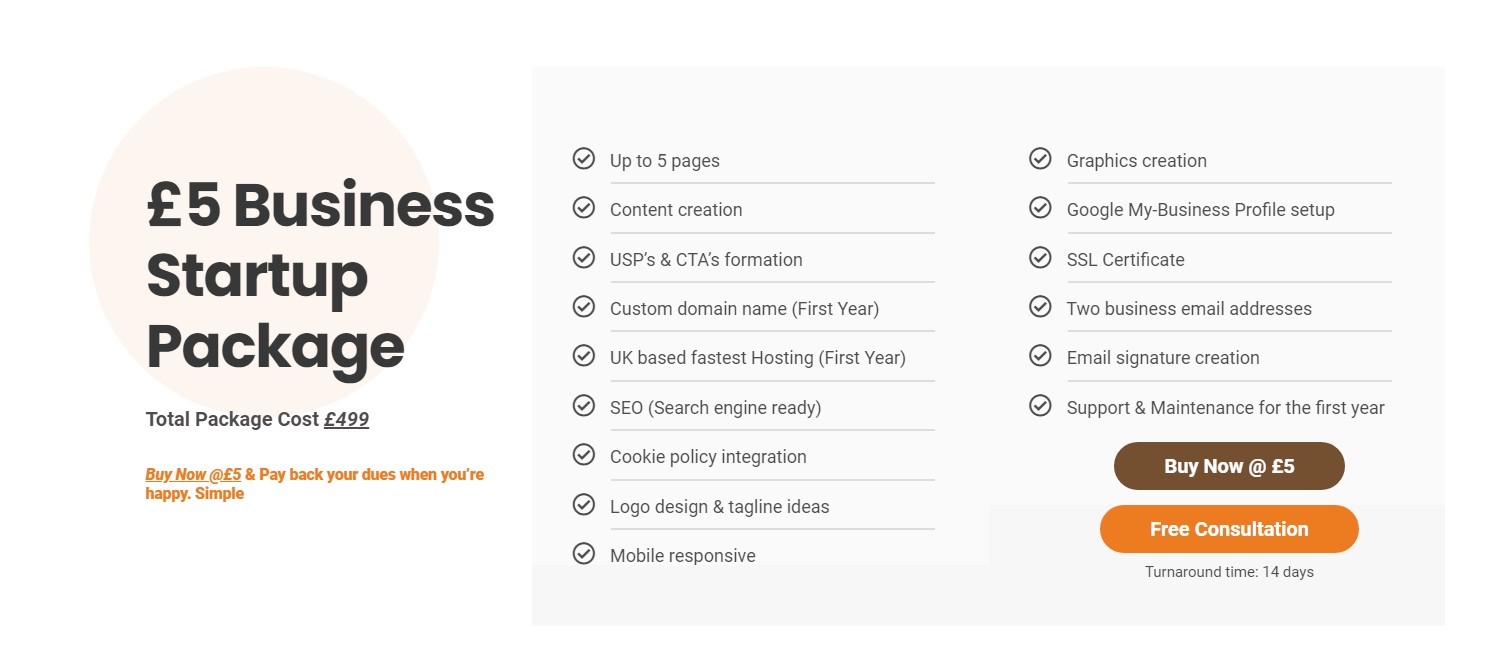 Initial payment of just £5
We understand that startups have limited budgets, so we have reduced the initial price to a very small amount. That means you can kickstart the project of your website design by paying a sum of 5£ only.
Customer Satisfaction Guaranteed
We believe that customers not only look for affordability but also for quality. Thus, we strive to provide the best outcome possible.
With us, you will have the freedom to review the website once it is ready.
You can ask for revisions to it as per your needs.
However, in case you are not yet completely satisfied with the result, you will have the option to back off the deal without making the balance payment.
Convenient Monthly Direct Debit
Once you are satisfied with the work and approve the website, you do not need to pay the remaining balance in a lump sum.
Instead, you can pay it through equal monthly direct debit, making it convenient for you to manage finances.
Quick Turnaround Time
In addition to affordability and quality, we also understand the importance of time efficiency. With a quick turnaround time of 14 days, our team ensures that you take your business online as soon as possible.
Note: Apart from website design for startups, our affordable website design packages are available for small business website design, E-commerce website, Handyman website and Hotel website as well.  You can get information about each one of them here.
Why Professional Website Design?
As we mentioned earlier, with affordable web design packages, we also believe in providing the best features that a website must possess. Let's take a look at the features of a professional website design and how our package aligns with them.
Impression Matters
As the website will be the first impression of your business to a visitor, we focus on keeping it attractive in every aspect, be it design, content or branding elements.
That means, from effective content creation to logo design, our marketing team puts all efforts into making your website leave a lasting impression.
User-Centric Experience
If the website is complicated to navigate, users usually do not proceed with it, resulting in a high bounce rate. Therefore, we try to keep the interface user-friendly with effective call-to-actions guiding their pathway to the website.
 Search Friendly
SEO is highly important to rank on search engines, which is why our SEO team conducts the on-page SEO of your website with proper density and proximity of keywords.
Mobile Friendly
As the number of mobile users makes up around 60% of the total user base, it becomes important to pay attention to the mobile responsiveness of the website.  Our team understands its value and ensures that the user not only efficiently accesses it via desktop but also through mobile devices.
Are you a startup looking for a low-cost website design?
Found our pricing model interesting? Want to avail of its benefits? If yes, you can check out our packages to know about more features or else give us a call at 020 374 52786  for more information.
---