Easy Guide To Start A Google Display Network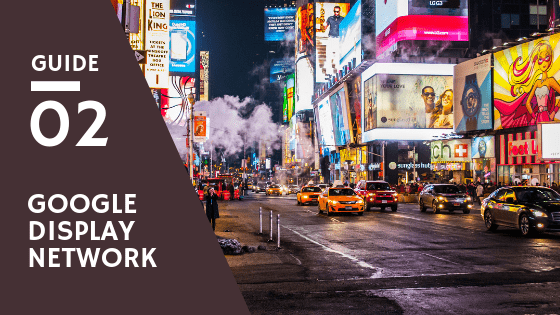 What is the Google display network?
Google Ads formally AdWords is divided in search network and display network, a search network is when businesses place text ads to appear in search engine results, and a display network is when a business place text and display ads on an extensive network of sites across the internet.
So what exactly is the display network Google explains?
The Google display network can help you reach people while they're browsing their favorite websites, showing a friend a YouTube video, checking their Gmail account, or using mobile devices and apps
Google says, display network is designed to help you find the right audience, and the targeting options allow you to portray your message to your potential customers.
CTR is the number of clicks that your ad receives divided by the number of times your ad is shown: clicks ÷ impressions = CTR. For example, if you had 5 clicks and 100 impressions, then your CTR would be 5%
According to Google, the Display Network reaches over 90% of global internet users expanding across 2 million sites!
So what is right about the Google display network?
You are only paying for clicks and not impressions, wherein print & media advertising you pay the hefty amount on impressions only irrespective of clicks.
And that's a huge difference, isn't it
Saving you lots of money and flexible enough to let you spread the message to a broader audience.
Engage people with images
Here is your chance to engage more people with Google's responsive image ads
Responsive ads, Google display network, allows to create ads by uploading your company logo & images and writing compelling ad text and Google will optimize your ad for a better performance
Image ads, Google will enable you to upload image ads in HTML 5.0
Expandable ads, show your expandable ad when people log in to their Gmail account.
When will ads show?
Google allows you to take full control and steer your campaign by selecting your placements.
While search network help people find what they are looking for, Google display network facilitates the selling process by showing ads to the audience while they are browsing. Especially with remarketing, you can remind people interested in specific product or service.
Measure ROI (Return on Investment)
You can select and see the webpage your ads will run, which ad is delivering most clicks, web spaces giving most returns, cost per click, spends each month.
Targeting for display network
When the outreach comprises a bundle of more than 2 million websites reaching 90% of the internet as Google claims, at the same time Google gives us the flexibility to make a selection on outreach, it is incumbent upon us to select placements very carefully to avoid draining the budget fast & quick.
Google suggests focussing your campaign by using targeting set, show your ads to people most important to your business.
Targeting options
Should you wish to focus your campaign on specific people, E.g., who visited your website, you can use remarketing.
Should you wish to focus your campaign to a specific region and further to a particular audience, you can certainly do so, e.g., a fashion retailer wants to sell scarf to teenagers in the United Kingdom, and a restaurant is marketing a new flavor of ice-cream within Staines or Richmond in the United Kingdom
You can focus your campaign to specific websites of certain types irrespective of region, e.g., you are willing to showcase your ad on dailymailco.uk and many related sites.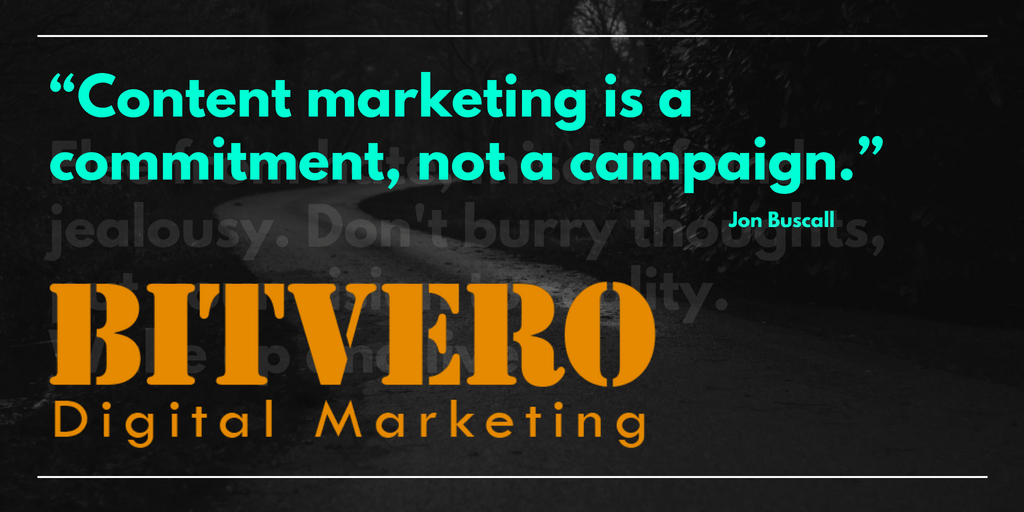 Display targeting starts with display network in the AdWords campaign and a great tool to advertise our products and services
Create a display network campaign in 2 steps,
Create campaign
Confirmation
Let's talk about, Google display network targeting & placements
Those who are unfamiliar, Google has recently updated the display network system making it simpler for the users, the first screen will prompt you to select the campaign type,
Sales / leads / traffic / brand consideration / brand awareness / app promotion
Go on and click on anyone to see the subcategory, you can target Google display network in all the categories except 'app promotion.'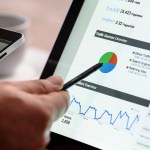 Next screen will take you to create the campaign where you will define the campaign name, set location, language, bidding, budget, and audience, demographics, creating ad groups and finally creating the ads.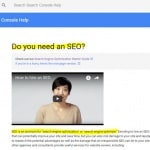 Google display network placements
Carefully select the location, keep in mind broader the geographic location and wider the audience, the budget will drain quickly,
Check the right-hand side on the screen Google will show you Impression estimate based on the location. E.g., total impressions in Surrey, UK reaches 370 million.
Ad location allows your ads to appear in the geographic area you choose,
Country
If a company is providing a product or service with a countrywide reach then selecting one or multiple states is a good option. E.g., a large retail firm selling online, a manufacturer with a distribution network in various countries.
The area within a country
If your services are limited to a specific area, e.g., a daily consumer brand selling products covering the north of England only, say a milk company, a bakery selling fresh bread. The company engaged in distributing fresh meat products daily to a specific a specific region in the south of England.
A radius around a location
Radius targeting allows you to show your ad within a specified distance from your business. Radius targeting is beneficial for local business serving in a particular radius, e.g., a restaurant in Staines, a Gym in London,
Bidding options
Google provides you with two main opportunities to start bidding
Automated bidding strategy
Manual bidding strategy
In automated bidding, Google does much of the heavy lifting work. Automated bid strategy uses machine learning to optimize the bidding process for conversion in every auction.
The automated bidding factors a wide range of auction time signals such as device, location, time of day, operating system.
Automated bid strategy sets bids for you based on your business goals.
However, with manual CPC, you are responsible for setting maximum or minimum bids for your keywords & Ad-groups.
In the Automated bidding process, Google helps you focus on three different options each one with a specific purpose to optimize your campaign
High-quality traffic
Should you wish for more footfalls on your website or store and to attract more and more lookers, consider a retail store started the best price sale campaign for a product or a desirable offer strategy or end of season sale or gifts on purchases,
All the tactics are directly related to attracting lookers, generally called as pull through and you can certainly use these tactics for your online store as well,
Above has been mentioned to understand the traffic generation, however in bidding Google use a specific method of broad match criteria to focus your campaign on generating high-quality traffic
Clicks
Try to work with automated bidding process should you wish to target your campaign to get maximum clicks on your website or store.
Google charge when someone clicks on your ad.
Impressions
A viewable impression is when a user sees 50% of your ad or more for 1 second as per Google. And the bidding amount you will set will be for every thousand viewable impressions.
Budget
You can set your daily spending limit, and Google will make sure your monthly spend will not cross the average of your daily spending limit. That means you won't pay more than your daily budget in a month.
Selection of Audience, who will view your ad?
The part is crucial to the success of your campaign, the wrong choice of audience jeopardies the whole campaign, you need first to understand the bifurcation of the database divided into three types
Interest & habits
Searching & planning
Remarketing
The first category of the audience depends on their habits and interest, e.g., a car enthusiast, a photographer, a tech specialist, a nature lover and so on.
If you are a car rental company, you can select a topic related to car rental.
However, if you may not find your exact topic, then it will be recommended to leave the category instead of selecting a closely related subject,
e.g., we haven't observed any topic associated to luxury car rental though questions related to luxury car brands are available,
Searching & Planning
The audience in type two refers to those actively searching for a specific product or service, e.g., SEO services, website design services, wants to purchase a camera, looking for a restaurant, searching for a treatment, buying a new car and so on.
You can browse all type of audiences, although Google is flexible to suggest good ideas for accurate selection.
You should choose these sections carefully as these will mostly affect your impressions, clicks, and money
For example if your business is Car rental, you will select the 'car rental and taxi services' category as shown in the image below, however, if you own Luxury car rental business, then the group will be different.
What is remarketing?
Remarketing list is a unique and a technique of repeatedly showing the product or service to the customer they are planning to buy. E.g., if you are impressed with a pair of shoes and didn't purchase, however, you may likely purchase if you will observe the same couple in the next store the same day or the other.
Remarketing merely is selling to the person what he or she is searching for, E.g.
If you are looking for SEO services and browsed Bitvero SEO packages, Google will start showing you ads related to Bitvero SEO packages while you are browsing different websites.
If you allow the campaign to gather the data in the remarketing list which will take few weeks around after running the drive successfully,
Remarketing audience forms with
Website audience or
Mobile app users or
Youtube users or
Customer Emails
Google provides a broader choice of the audience in interest and remarketing, e.g., affinity audience relates with those who are passionate about something; they are young, dynamic, enthusiasts.
Demographics
Carefully make a selection of your audience concerning gender, age, status, income, e.g., a company selling makeup products will never target males. Likewise, a company selling kids bikes will never show bikes to parents without kids. Again a coaching institute will always prefer to focus students with age 18-35 years and certainly not 65 years.
Content targeting
Based on keywords, topic, and placements, you can further narrow your audience using content targeting. However, we will not recommend, adding filters may not prove useful for the campaign.
Automatic targeting
You will find three available options,
No automation
Conservative automation
Aggressive automation
Automation is preferable, and you can consider the second one, E.g., if your keyword is lipstick, traditional targeting may extend to gloss lipsticks, matte lipstick, however, aggressive targeting might show your ad in a context related with lip gels, lip accessories. If there's data to suggest that those keywords will lead to conversion.
Bid or Cost per click
You need to enter your highest bid for your display ad; you will also find suggestions by Google.
Ad Creation
Display targeting starts with banner ads when we create attractive banners, and Google displays them in pre-purchased spaces in a network of websites
E.g., below
Google allows you to create
Responsive and image ads
You can also select advertisements from Ad Gallery
Google Display Network Ads
You can create your next best responsive ads via this section which is easy and flexible.
Google allows uploading the logo with short and long headlines, your business description, business name, and URL,
You can either upload an image or scan your website for images
You can create an ad or upload one or copy an existing one, Google allows you to write up to 5 different headings & long headings separately, each with 30 and 90 characters
You can take the mobile & desktop preview separately.
Google Display Network Ads
So you can now see different flavors of the image as we have created via Responsive ads section
Image Ads in Display Network
Google Display Network Ads
The Native, most common and necessary one as well
These are the different flavors of textual ads
Google Display Network Ad sizes
Is something tinkling your mind?
Why is Google considering so many different flavors of ads?
This variance is because predefined spaces are of different sizes, Google sells the predefined areas via Google AdSense tool and gives full flexibility regarding displaying to the owner of the asset.
SUM UP
Google display network is a very flexible tool for those who wish to start a dynamic advertising campaign up front.
You can do all the below with your display network campaign
Budget options,
Set locations, where to target?
Bidding strategy, either Manual or enhanced CPC
Ad delivery accelerated or standard delivery
Ad scheduling, start and end date
Audience selection
We suggest to start with a small budget per day and with specific locations and all targeted keywords, keep an eye on the campaign for the next few days,
Then try to make the campaign broader either by adding the keywords or increasing the placements but make sure to increase the budget as well,
Google display network sites
Most often people ask questions about Google display network sites, let me tell you the network is vast which Google was building up since day one by providing products free of cost, e.g., Google maps. Gmail, blogger, Google search, Google Play, YouTube, Drive, News, Calendar, Google photos, plus, translate, Android and the list is long.
Most of the Google products are free, only some of them paid with free basic versions like Analytics 365, Google cloud.
Since Google never compromise on UX (user experience) and know the power of networking, they developed a unique system called Google AdSense, which works for publishers willing to earn money by accepting ads related to their content, and publisher agrees to share revenue with Google where 68% goes to the publisher and 32% for Google,
However, Google only discloses the revenue share in content and search in which publisher receives 68 and 51 percent respectively. Google doesn't disclose revenue share in other Google AdSense products.
For displaying ads with AdSense for content, publishers receive 68% of the revenue recognized by Google in connection with the service. For AdSense for search, publishers receive 51% of the revenue recognized by Google
Google Revenue sharing in AdSense
You can now see Google is collecting spaces from publishers with the unique concept of Google AdSense and selling the same areas to advertisers via Google Display Network and top of all Google is earning on both the sides.
That's the power of networking. You see.
You are all set to go now with your first GDN (Google display network campaign)
Good Luck
If you are an advertiser you can check Google Pay per Click setup and cost
Perhaps organic SEO is cost effective and engaging too.
---