Tools to write SEO friendly content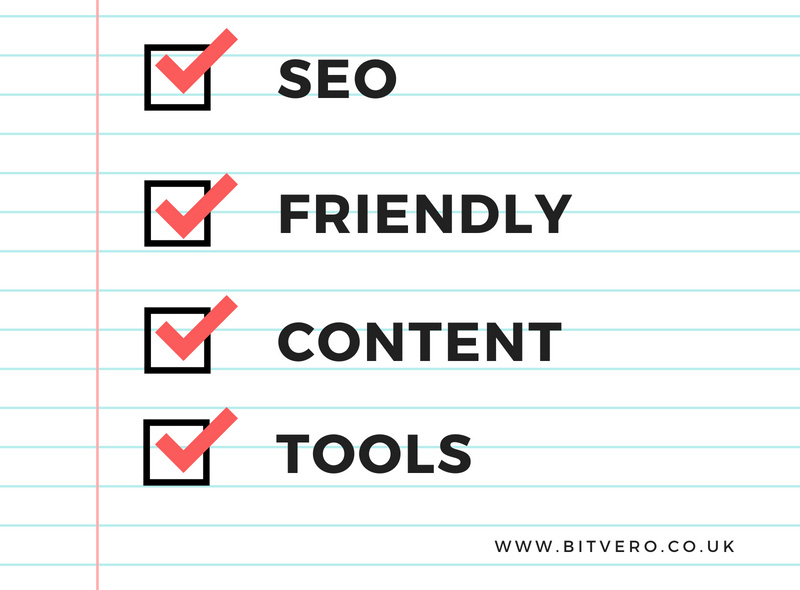 if you are writing SEO friendly content, my first genuine advice is to prepare yourself and start reading a lot and frequently whenever you may have the time or as per your schedules,
Moreover, as suggested by Neil Patel in Quick sprout
Neil Says:
Don't just browse the Web. Research the Web. Whenever you're online, be on the lookout for material that could help you tell your stories
Let's discuss a basic writing idea first before taking a dive on tools for writing SEO friendly content
Writing is to express your thoughts & ideas blended with practical experience well presented, and content constitutes 3 primary ingredients.
How to write a SEO friendly content is a challenge, and you may end up failing with the website project without compelling content
The basic idea is to give value to the reader as if you are creating an asset through which you can reap benefits especially in the well-connected digital world where information sharing is caring.
Technology changes rapidly and the way we interact with each other is a lot different now, but the basic concepts never die so you need to maintain the pace essential to keep you at par or above.
Companies out there keep inventing and reinventing to make the life more accessible, and the best ideas are the ones serves the community well.
You may find numerous SEO tools available for research, to show you stats & metric, data collection, leaving you on tough choices of selection,
Please keep in mind if your writing lack fundamentals like punctuation, grammar, structure, tone, logic, backing up your data with facts, links; no amount of SEO can help and the writing is not SEO friendly
But the good news is, SEO and content writing tools are available for every niche,
Before we explore further, I would like to mark a few goodies essential for writing your valuable content,
Find your Voice
Find your voice, you should write in your style and pattern without copying anyone, and on a positive note to find your voice sometimes you need to follow first though it should be a decent and skilled following.
Find the unique angle to express your thoughts
No two persons are same, find your niche and ways to express your thoughts, every content has a topic, a point, and style; and you are supposed to add value instead of molding same ideas.
I am busy; what time is best to start?
I suggest the best time is early morning at 5 Am and make sure to keep away or snooze distractions like emails & social apps,
Using natural tone
As per LSI (Latent Semantic Indexing) Try to write as if you are making a conversation.
Moreover, Google ranks you higher. And if you are not ranking in Google with your keywords means you are missing
Google introduced the knowledge graph back in 2012, with an aim to understand things, not strings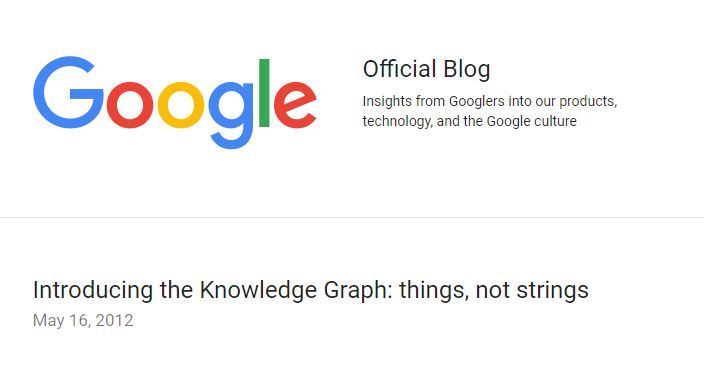 The primary intent and meaning behind the idea was to broaden the search concept by introducing the intelligent factor, e.g. if you are searching for London's Mayor Google knows to return search results with 'Sadiq Khan'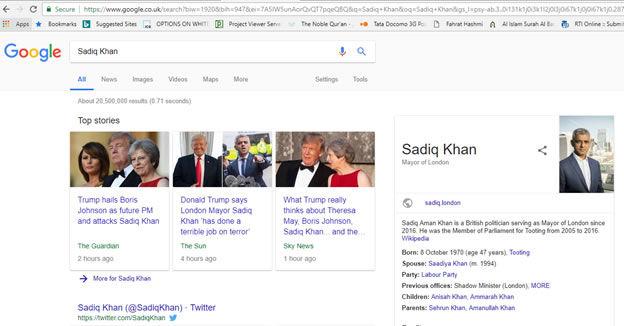 Google Intelligent Search Criteria
On the contrary, if you search for 'Sadiq Khan' in Google, search appears with the same person who is the Mayor of London, irrespective millions with the same name are present in the Google database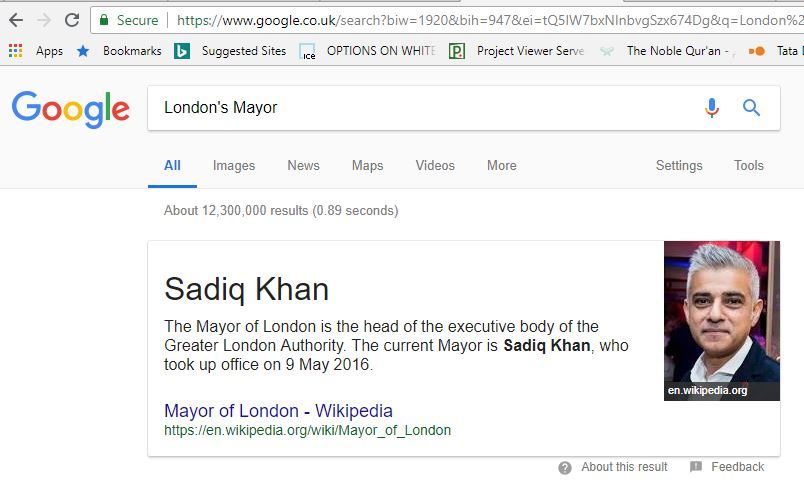 Moz:
Google has been pushing search results into the realm of natural conversation, and a huge component of its strategy has been categorized under the umbrella of semantic search and, subsequently, machine learning algorithms (think: RankBrain)
Moz explains the semantic search as the word 'Semantic' relates to the study of words and their logic.
How Semantic search effect SEO?
After semantic search database comes into existence; Google RankBrain understands the way we communicate and make logical connections with each other,
Google foresighted much earlier the importance of people behavior in search trends, Google searchers are impatient for quick and highly targeted results.
Google realized search trends are changing and continue to change in the future; e.g. people start searching for long tail queries more; like
what is the best time to write content
Why content writing is beneficial for SEO
What is the difference between SEO and SEM
What are LSI keywords in search engine optimization
This way if the existing keyword strategy of your campaign consist of short tail keywords ignoring the long tail queries means the LSI criteria is missing jeopardizing the whole campaign.
Keywords & How should I find?
Finding the right search terms and how to make the selection of short & long tail keywords remains a challenge which you must consider for a winning SEO slot,
Writing SEO friendly content is a bit tricky; in a sense should you find keywords to write content or reasonably write content and find keywords for the same?
A blend is delicate so make sure your research to reflect that blending,
If you are writing first and then add keywords; you may end up degrading user experience (UX)
Again you cannot add keywords before you start writing, but you can research keyword at least before you start to write, and you can use tools like
Ahref Keyword explorer (paid)
Google Keyword Tool (Free)
These tools give you useful insights but make sure to use the data correctly; e.g. it can be overwhelming to see high volumes metrics for short tail keywords, and you end up entering a very high level of competition, perhaps long tail keywords possess low volumes to discourage you
Make sure keywords relate to your topic, e.g. if I am planning to write an article on digital marketing, and make sure to complete the due research first
Who is ranking on the top?
What is the volume searches of the keyword?
What are the related searches Google is suggesting? (make sure to 'Google Auto Suggest', see the below snip)
What are the volume searches of the related keywords?
Google Auto Suggest
Google Auto Suggest alias 'Search Predictions.'
Simple and best SEO friendly tools to find the best match related searches

I can bet that 'Google Auto Suggest' is the simple SEO friendly content writing tool most ignored by search engine marketers SEM's,
Have you ever imagined why Google is showing keyword suggestions automatically?
The moment you type keywords, Google start showing you suggestions based on the existing searches, people in your region are searching for these keywords popularly known as related search suggestions
Moreover, if you include the related search keywords in the form of natural language in your content, not only this amplify the real exposure of your content writing but also help you to achieve search rankings positions earlier.
Google calls this 'Search Predictions.'
Search using autocomplete
When you start a search on Google, you can find the information you're looking for faster using search predictions. Search predictions are possible to search terms you can use that are related to the terms you're typing and what other people are searching.
How it Works
The predictions are made based on the popularity and freshness of each search term
Where search predictions come from
These are the terms you are typing and based on the relevant searches in past respective you have logged in to your Google account
How search predictions made
Google confirms; search predictions are automatically generated results using an algorithm based on how often others are searching for the search term
Danny Sullivan head of public liaison for search in Google; explains.
Danny Says:
Autocomplete is a feature within Google Search designed to make it faster to complete searches that you're beginning to type.
Where you find Google Auto Complete
Anywhere you find a Google search box, say it a Google homepage, apps, Android, IOS, Chrome address bar.
Autocomplete is especially beneficial for mobile users with small screens and hard typing and saves a considerable amount of time
Danny says, Google calls these predictions rather than suggestions, and they also have a good reason for this:
Autocomplete is designed to help people complete a search they intended to do, not to suggest new types of searches performed.
Tools for Title Research & Creation
Next comes creating your title, which is quite challenging; why?
A boring heading does not drive traffic; a long one may not be compelling; a short heading may not solve your purpose,
Focus on making it compelling enough either short or long e.g.
5 insane tips for digital marketing
3 must have strategies for digital marketers
6 Mistakes to avoid before selecting a digital marketing course
You can use Answer the public to find questions, prepositions, comparisons
How can you make sure to make the selection of a searchable article title?
Moreover, thankfully the right tools are available for research, you can quickly determine the topic with higher social mentions and at the same time maintaining relevancy is essential,
If you are overwhelmed with higher metrics at a glance, you may likely lose relevance or if the topic is highly relevant with no or low metrics shows zero audience
The blending is beautiful, these tools help you find the accurate data and how to use wisely depends on your choice,
Below is the process I use for research and finding relevant topics
I use Ahref content explorer to find topics with a high number of mentions, see how
Step 1
Take a pen and a paper and list the topics you wish to write, e.g. if your client is in cosmetic retail, you can make a selection of either broad or narrow topics
Broad topics usually cover the cosmetic industry as a whole or part of it. However, a narrow topic focus on the specific product of the industry says How to use a Lipstick or process to remove makeup.
Step 2
Next step is to research your topic in content explorer provided by Ahref, the research is pure, effective and you can get the most of it using wisely
Type your topic in the search bar and use the drop-down menu enabled with three different options
Everywhere: tool performs the search including page title and content
In Title: tool performs the search in title only
Content: tool perform the search in page content only
Step 3
Next, take a close look at appeared search titles and their respective mentions and export the list
Step 4
Open the downloaded excel list and highlight the first row and sort the list from highest to smallest, and find all the titles with highest mentions shares, likes, pins, tweets.

By now all the titles with highest mentions are in front of you, take caution don't be overwhelmed with metrics, check the topic highly relevant to yours
Let's analyse the first three results
E.g., you can see how wisely the best use of lipstick covered in this title with the second highest total shares having only 65 words
'How to Use Red Lipstick as Concealer'

Where the third one consisting of more than 1000 words, a long title with higher words and still ranking below the one having just 65 words,
Can you figure out why the first two articles caught the highest attention? The common thing is usage and 'how to' criteria which helped them to make an emotional connection with the visitor
Moreover, that's the power of relevance you can see.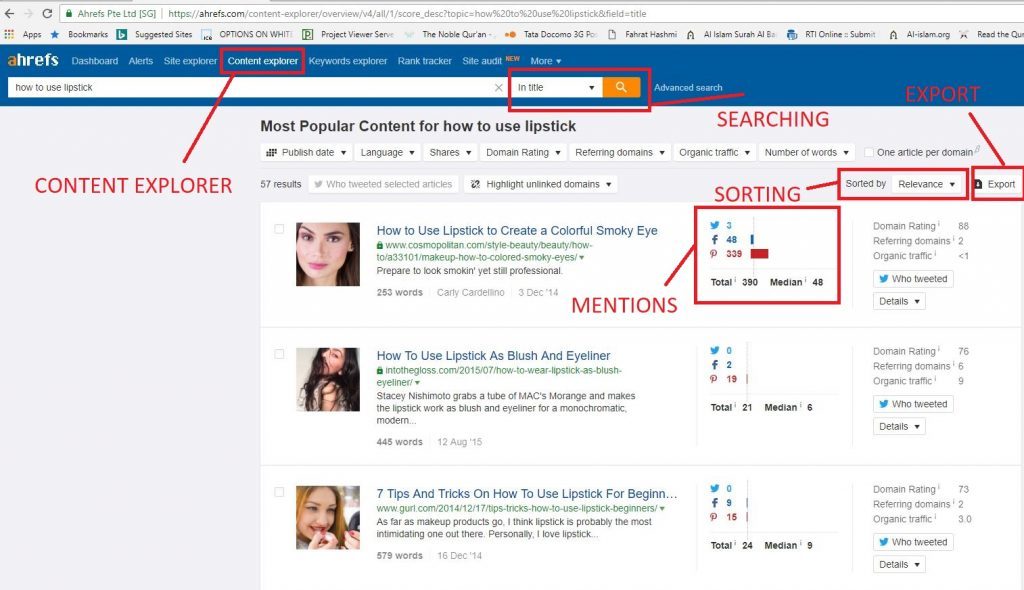 Next step is the beginning and quite crucial
Step 5
Highlight your selected articles with green in excel and go through each one of them and try to understand the point they are making, every article has a point, an idea on which story rotates.
You need to find the niche and how can you make an emotional connection with your audience,
Do not try to copy as I explained above instead try to add value to the existing idea
I am sure the above process helps you finalize the best topic you are planning to write.
Grammarly

After you have finished writing, you cannot publish the article before proofread. Errors like punctuation, grammar, and typos, the passive voice will not only reduce the readability but adversely affect SERP (search engine ranking positions).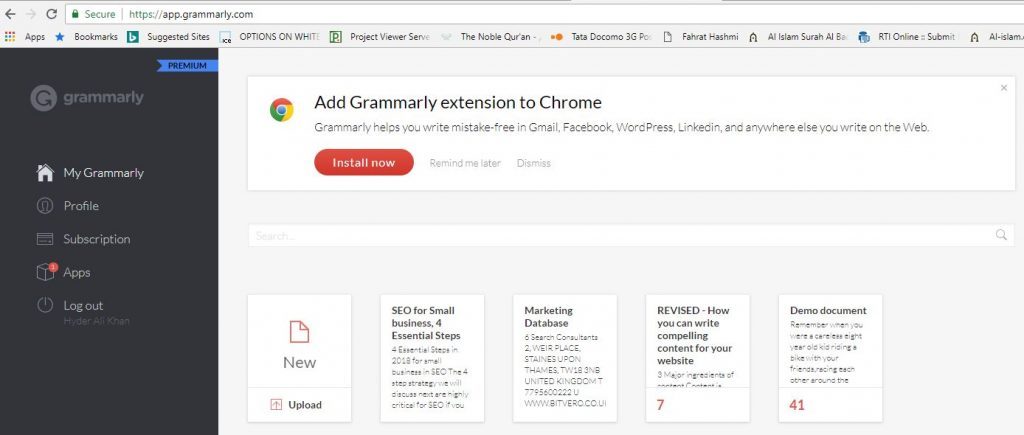 App provides seamless integration with MS office, chrome and outlook via extensions, an icon appears in chrome immediately once you enable the extension

The essential tool to check punctuation and grammar is free. However, advanced features like vocabulary enhancements, plagiarism, style, sentence structure are available in paid version only
You can download Grammarly office extension

Subscription starts from $19.98 per month. However, you can save 30% on quarterly or annual plans
Let's review what we had discussed so far,
Find your voice and never try to copy others, instead try to find the niche and add value in what others are trying to explain
Use natural and conversational tone, as discussed LSI (Latent Semantic Indexing) used in Google RankBrain work with long tail keywords
Make the best use of Google autocomplete feature, Google calls them as search predictions based on search trends
Use the Keyword tool by Google to find local and global volume search metrics, and try to maintain UX (User Experience) when using keywords long or short tail,
Tools like Ahref provides advance & in-depth stats of SEO, and you can give it a try if you are still thinking, content explorer works excellently.
You cannot think of publishing articles with errors like grammar and punctuation, try Grammarly
Create article titles thoughtfully, and you can increase 2x audience with meaningful and compelling titles.
Next, to show you a few simple and effective tools essential for SEO friendly content writing
Heading & Sub-headings
If you want to increase the readability of your content, break apart long paragraphs under short headings, use loud and clear headings in line with the content
Formatting
Use default & system fonts like Ariel, Verdana, Tahoma, for fast download, avoid embedding of fonts in a webpage and make sure to use the font size to maintain the readability of the content,
Internal links
Links pointing to the internal pages of your website are internal,
If you are placing a hyperlink for the sake of making a strong internal link structure, think again. Google RankBrain algorithm works way above you think, instead, try to place a link logically and maintain the user experience.
External links
Links pointing to other websites are called external
By using external links you can establish the authority of your website, e.g. if you are saying something that other people already said in the past and you are merely backing up your statement by naming them means a confirmation and a given proof of your statement,
Moreover, you can apply the same formula to your to your content writing to back up your statements and establish authority
Hey! However, make sure to find other established people in your industry first, and they are called influencers
E.g., few right influencers of SEO are Neil Patel, Hubspot, and Jeff Bullas
Images optimization
Make an infographic instead of using generic image, you can see above examples how I used simple infographics to catch reader's attention
The Job is easy, how?
First thing, please keep in mind to avoid using generic images as far as you can, to increase readability and establish authority use highly targeted images in the form of infographics
You can use screenshots to save them with names and reopen them with paint software I do this all the time, see the above examples in the article.
Do not forget to use an alt text in image, search bots cannot recognize images unless the image includes an 'alt text' attribute
You can use a software Irfan view to optimizing image in batch.
URL Optimisation
Optimize your article URL (uniform resource locator) to match your title. E.g., you can see how I am using hyphen sign (-) to separate words
https://www.bitvero.co.uk/seo-for-small-business-in-2018-4-essential-tips/
By optimizing URL of your article ensures the link supports website title and content, search bots cache faster resulting in quicker impressions.
Sharing

Before you proceed, I would like to inform you that use social plugin wisely as most of them increase page load time which adversely effects your visitors,
Make your content writing shareable, and you can use plugins if you are using a content management system like WordPress, many free and paid plugins are available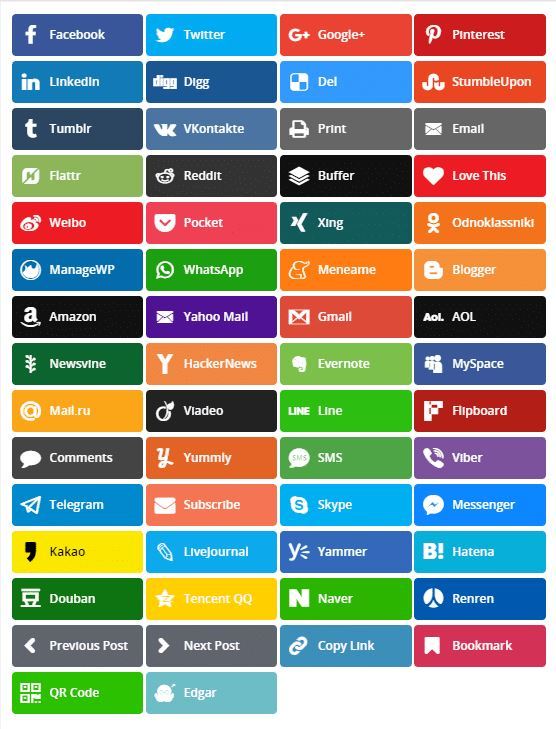 I can suggest Easy social share $20, but to only those who are installing social tool for the first time on their website.
And prior to the upgradation of your social sharing tool, make sure with your web design agency to migrate the current social stats, you may not want to end up in a situation to see the hard earned social metrics are gone during the migration process,
So be very careful with your existing social metrics before upgrading your social tool to a new one,
The functionality they are providing is proper like Quote Tweet, sharing metrics.

Check page speed
Check your page speed with Uptrends Speed Test and make sure to optimise images, the tool gives you a good insight like load time, Google page speed score, and performance indicators along with the required fixes.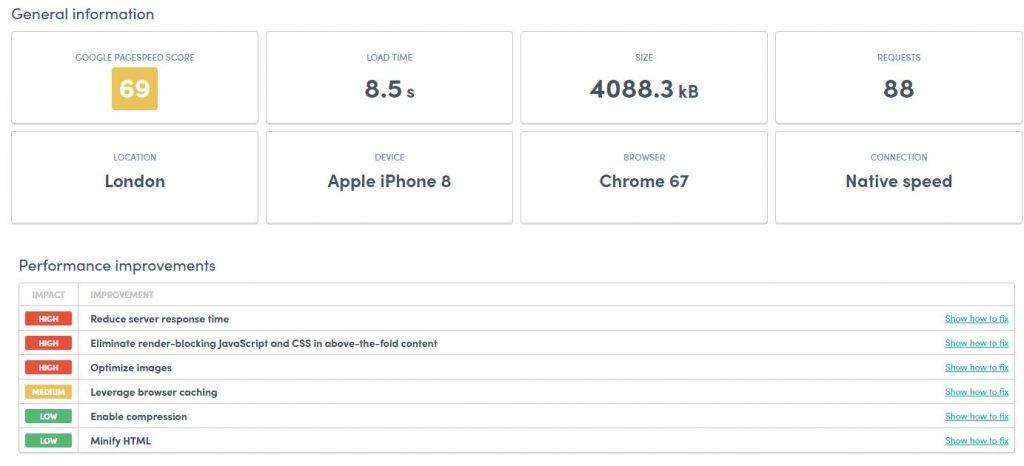 Keyword density check
After doing the hard work make sure to check the keyword density in your article and the best tool we can suggest is Microsoft Word,
Google the article title to see the autocomplete predictions
See each prediction carefully, as suggested above, the predictions are based on search trends using RankBrain (algorithm used in Google search)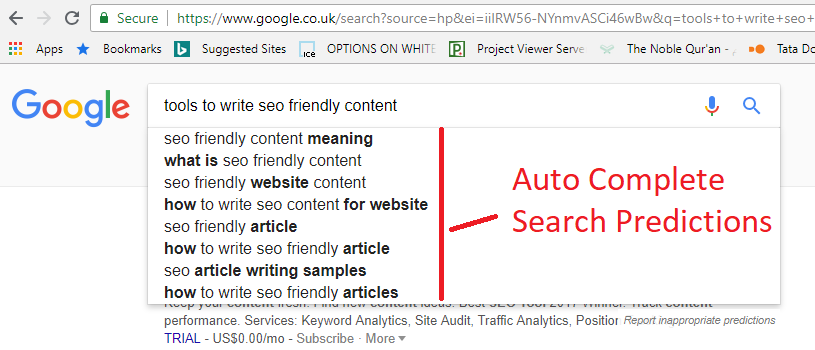 Make sure to include the words and phrases maintaining the UX (user experience), How?
I assume that you are using MS Word, press control plus 'F' key (shortcut to find anything on the page), in my case I first check the appearance of the term 'SEO friendly content writing' and I make sure it should appear more than 6 to 7 times, why?
The term 'SEO friendly content' forms the basis of my article
Next, to check the term 'article' which I know appears higher, at this point I try to amend my phrases and sentences to include the bold words as suggested in search predictions,
These are (how, what, meaning, sample) as per Google search predictions in the snip,
However, keep me in mind to maintain the UX at this stage, do not add the word or a phrase just for the sake of adding it, it should appear organic and make sense for the reader,
Let's check one more word 'SEO' to see how many times it appears in my article and try to adjust the searchable phrases around it,
Mobile Friendly
After publishing, check your article in the mobile and see how it appears, you can also speed test with Google
You need to see two things,
Page structure appearance in mobile
Download speed in mobile
Both are important from search and visitor perspective, you can see below speed test metric meter by Google

If the article appears with a fair or poor metric, time to seriously discuss with a web design agency
Mobile screens are small, but the impact is enormous, an SEO friendly article must appear with proper structure in mobile, images, call to actions, forms, content, menu, fonts, and if you may find errors in appearance, I strongly suggest you discuss the same with a web design agency with strong SEO
To summarize
SEO friendly article writing is technical, and includes both pre and post steps follow-ups,
If you are planning to launch your website, don't forget to check the common mistakes we have summarized in the website launch checklist 2018
And launching a website without SEO (search engine Optimisation) will jeopardize the website campaign, SEO is optional but highly recommended, and we strongly suggest you to discuss the same with your SEO consultant if you haven't done it yet.
SEO friendly article writing pre-steps
Title & keyword research, content research via Ahref
SEO friendly article writing post steps
Google search predictions, heading optimization, keyword density, image optimization, mobile friendly, speed score, internal & external links, sharing, formatting, structure, voice & point, grammar & punctuation.
Different factors cumulatively constructs a SEO friendly article.
Research each point and repeat steps till perfection.
You can understand the challenges as you go higher. Keep writing.
Keep me posted with your comments
Also, on top of all take Care,
Small tip with a big impact
Maintain your sitting posture and computer screen with your eye level and consider this seriously if you are planning to take a deep dive in SEO friendly content writing.
---